IMAGINING an ISLAND
Imagining an Island is a collaborative project, initiated by Professor John Kippin and Nicola Neate, which has evolved from their ongoing photographic project, In This Day and Age.
In association with Taigh Chearsabhagh Museum and Arts Centre, UHI Centre for Rural Creativity, and the Art School at University of the Highlands and Islands, North Uist, in Scotland's Outer Hebrides.

Imagining an Island has developed as a Symposium, two accompanying exhibitions - In This Day and Age, Ecognosis, - and an Open Call exhibition.
Due to the COVID-19 outbreak, the symposium will now be virtual and will take place as a live online event on the 25th and 26th September 2020. Registration available here.
The Open Call showcases photographic work responding to the themes of Landscape, People, and Place.
The breadth of the response demonstrates the vital importance of this specific theme to photographic work. The open call has become an integral element of the Imagining an Island project as a whole, and I hope that this is the starting point for an ongoing collaborative project with the artists involved.
Visit imagininganisland.org for the full Open Call virtual exhibition (in Room 1, Room 2, and Room 3), and information about the Symposium.
In This Day and Age and Ecognosis will be available to be viewed virtually on Taigh Chearsabhagh's 360° virtual tour (click here!).
Acknowledgements to iAi Team:
Prof. John Kippin and Nicola Neate - Exhibiting Artists/Project and Symposium Organisers
Andy Mackinnon, Taigh Chearsabhagh - Exhibitions Producer, Symposium Team
Rosalind Blake, UHI - Open Call Curator/Producer, Symposium Team
Raphael Rychetsky - Website/Virtual Exhibition Developer
Prof. Keith McIntyre, UHI/CRC - Symposium Team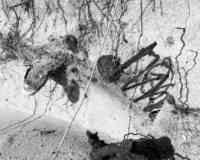 Midden, Rosalind Blake © 2020
IMAGINING an ISLAND
A two-day Symposium foregrounding Contemporary Landscape Practices in Photography and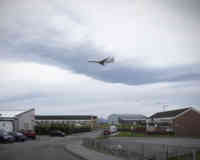 Flight, John Kippin and Nicola Neate © 2020